Thousands of bus drivers add their signature to the Road Safety Pledge
---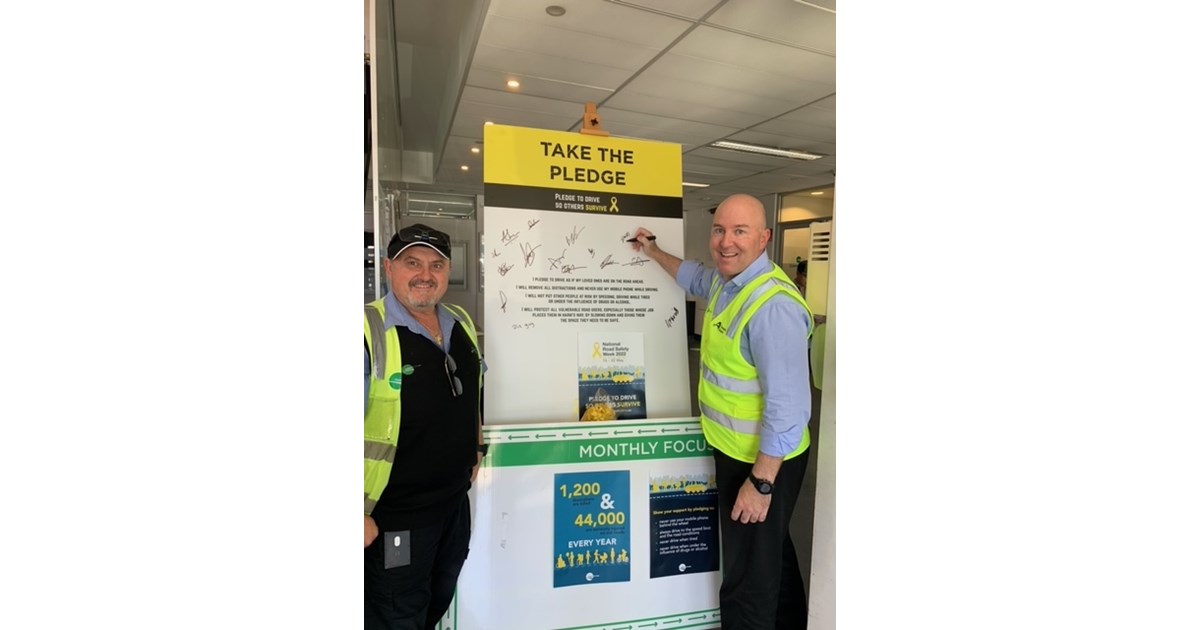 ---
Transit Systems bus drivers across the country have engaged in the 2022 National Road Safety Week campaign, raising awareness of the 1,200 people who die on the road every year and the 44,000 who are injured.
Drivers of transit systems across the country have pledged their names
Traffic crashes are the leading cause of death for Australian children under the age of 15 and with 3,000 buses on the road, Transit Systems is passionate about educating, training, reminding and cheering on drivers to their dedication to safe driving, all year round.
Chief Operating Officer Greg Balkin said while National Road Safety Week highlighted the cause and championed awareness, he was proud of the network of bus drivers for being careful every day.
"As public transport providers, we spend the majority of our time on the road every day," he said.
"This week reminds us all to eliminate distractions, always be alert and keep safety in mind while driving."
"We also encourage respect on the road which is a two-way street. The aim is to drive calmly and to give other road users, and in particular truck drivers, the space and courtesy to do their job in complete safety.
"We all rely on professional road users for our products, goods and groceries, as well as for public transportation – and we all deserve to use the roads with respect and confidence," Balkin said.
National Road Safety Week is an annual initiative of Safer Australian Roads and Highways (SARAH), in partnership with road safety organizations and government. The week highlights the impact of road trauma and ways to reduce it.
Transit customers will notice an abundance of yellow during the week, with bus drivers and employees wearing a yellow ribbon to symbolize Awareness Week.
"When we look at the statistics for deaths and injuries on our roads, we really cannot underestimate the importance of never getting complacent while driving and always having safety in mind. A single moment of distraction can have tragic and life-altering consequences.
"Please stay safe on the roads, whether you are driving for work, for leisure, or whether you are a pedestrian or a cyclist – we all share the road and have an important role to play in ensuring that everyone the world is coming home safely," Balkin said.
Subscribe to our newsletter
Sign up to receive the ABC e-newsletter, digital magazine and other offers we choose to share with you directly to your inbox
You can also follow our updates by like us on facebook.