One in three Ukrainians considers road construction one of the greatest achievements of 2021
---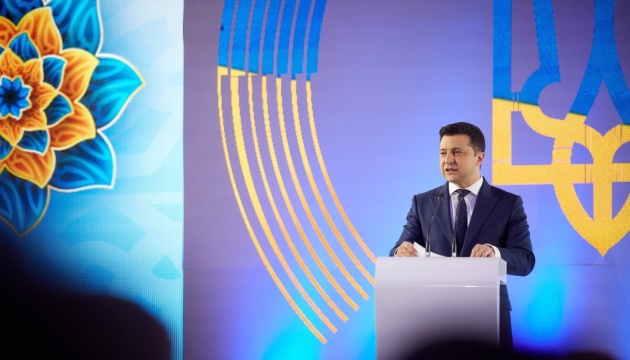 Every third citizen of Ukraine considers the construction and renovation of roads to be one of the most important achievements of the state in 2021.
"The results of opinion polls give our work the highest rating. They are really very interesting: one in three Ukrainian citizens considers road construction to be one of the most important achievements of Ukraine in 2021. The most Ukrainians, more than 60%, note positive changes in the infrastructure of our country," President Volodymyr Zelensky said at the forum "Major construction: roads and bridges," reports a correspondent of Ukrinform.
In this context, Zelensky noted that the Big Construction project should continue and become "even bigger".
At the same time, the President stressed that infrastructure development is a joint investment by all citizens in roads, bridges, schools, kindergartens, stadiums, as all facilities have been renovated at the expense of taxpayers.
As noted, the Great Construction project was launched in the spring of 2020 on the initiative of President Volodymyr Zelensky. The aim of the project is to build high-quality social infrastructure in Ukraine (schools, kindergartens, hospitals, sports facilities) and to modernize roads across the country.
oh