NorZinc closes placement to launch pioneering winter road construction
---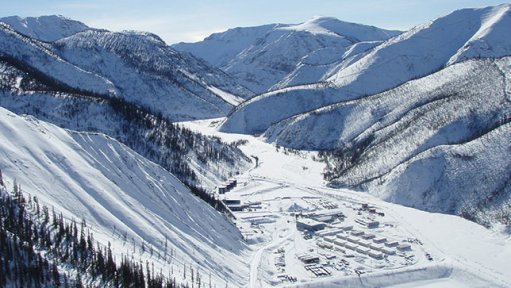 Toronto-listed project developer NorZinc on Monday announced a "significant" milestone in the advancement of the Prairie Creek project, with the closing of the equity financing to advance construction of an all-weather access road to the project.
The company said it closed a non-brokered private placement of 68,451,708 shares with RCF VI CAD at $ 0.048363 per share, raising $ 3.3 million.
Proceeds from the funding would be used to advance plans for Phase 1 of an all-weather road and other construction needs of the Prairie Creek Project in the Northwest Territories.
Ultimately, the road would be the first all-season road to Prairie Creek in the 50-year history of the project. The first phase of construction, known as the Pioneer Winter Road, would reopen and cut new trails, where they were designated, along the access road corridor, allowing the acquisition of essential geotechnical data for subsequent road construction campaigns and walking in key pieces of heavy equipment required for the first on-site construction projects during the following summer season.
"Road construction is critical to staying on track with our focused development schedule and expected production at the end of 2024. This transaction allows the project to move forward as we assess financing alternatives for the full scope of this pioneering winter road and the wider project ", declared the President and CEO Rohan Hazelton.
He said NorZinc will officially launch an updated feasibility study in December, following the initial feasibility work completed over the past month. The study would build on the results of the October Preliminary Economic Assessment (PEA) and provide a higher level of detail and confidence.
The EEP incorporates an updated mineral resource estimate of 9.8 million tonnes at 22.7% zinc equivalent, providing an economic assessment for a 2400 t / d mine plan with a life of 20 ,3 years.
The study provided an after-tax net present value of $ 299 million and an after-tax internal rate of return of 17.7%, based on an initial capital expenditure of $ 368 million. Base metal prices of $ 1.20 / lb zinc, $ 1.05 / lb lead, and $ 24 / oz silver are used.
According to the PEA, Prairie Creek will produce an average of 261 million pounds of zinc equivalent, including 2.6 million ounces of silver per year. The project has a return on investment of 4.8 years.