Indian company appointed for road construction under Kaladan project in Myanmar
---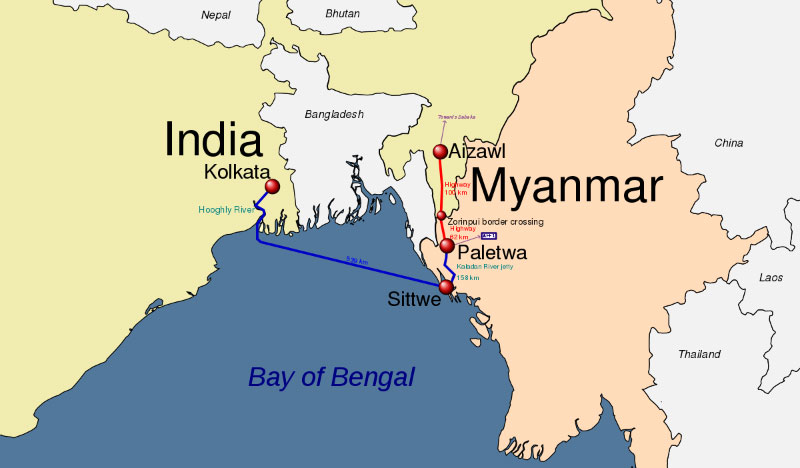 According to a report by Business Standard, IRCON International said it had been appointed as the "project implementing agency" for a road project in Myanmar by the Indian Ministry of External Affairs (MEA).
The project involves the construction of a road from Paletwa in Myanmar to Zorinpuri in Indian Mizoram under the Kaladan Multimodal Transit Transport Project (KMMTTP) in Myanmar at a lump sum cost of Rs 1780 crore on engineering, l procurement and construction (EPC) mode.
The project is expected to last more than three years.
IRCON International is an engineering and construction company, specializing in transport infrastructure and wholly owned by the Indian Ministry of Railways. As of December 31, 2021, the Indian government held 73.18% of the company's capital.
The Kaladan Road Project is a US$484 million venture linking the Indian seaport of Calcutta to the seaport of Sittwe in Rakhine State. In Myanmar, it will then connect the seaport of Sittwe to Paletwa in Chin State via the Kaladan river route and then from Paletwa by road to Mizoram State in northeastern India.
All components of the project including Sittwe port and power, river dredging, Paletwa jetty would have been completed except for this Zorinpuri-Paletwa road.
The project was originally scheduled to be completed in 2014.