Campaigners are losing patience with Highland Council over Forss road safety measures report
---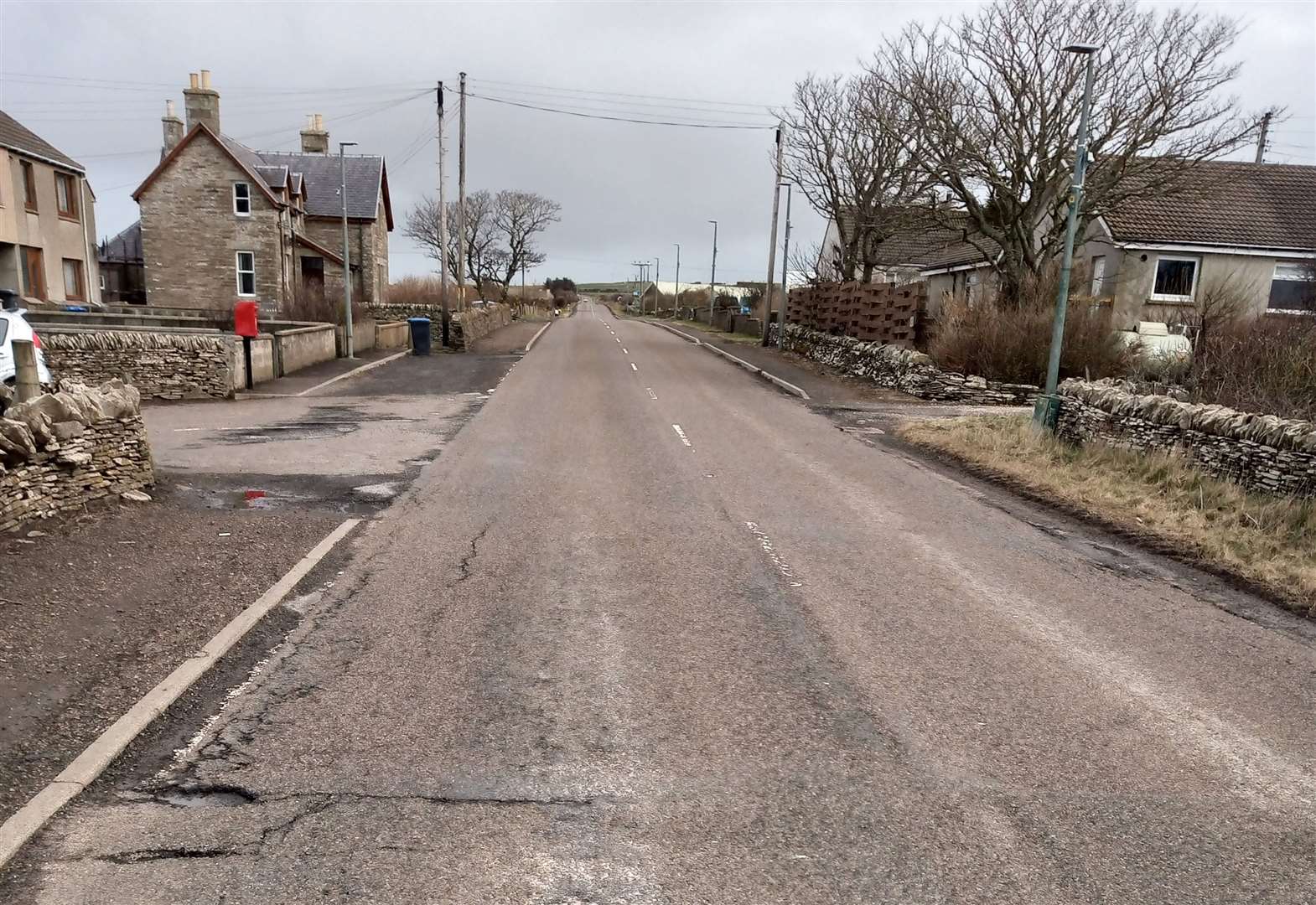 Campaigners are losing patience with Highland Council over a long-awaited report into potential safety measures in the Forss Straight – five months after a site visit highlighted some of the irresponsible driving on the road.
Frustrated members of the Forss Campaign Group say the delay in delivering the report is 'inexplicable' and they reiterated their belief that improvements to the A836 between Dounreay and Thurso should be dealt with urgently.
They describe the accident statistics on the busy stretch as "alarming".
Group members participated in a one-hour site visit to Forss on February 14th. The gathering included Highland councillors, community councilors and road officials as well as Dounreay chief executive Mark Rouse.
Iain Gregory, a member of the group, later described some of the conduct he witnessed as "beyond belief". He referred to "many examples of dangerous driving", "excessively excessive speeds" and "sheer madness on the part of many drivers".
It was agreed after the site visit that council officials would report back shortly.
Mr Gregory, a retired police area commander and experienced road traffic accident investigator, and co-founder of Caithness Roads Recovery (CRR), said this week: 'Local residents are very far from happy Frankly short of writing the report for Highland Council, I don't see what more can be done."
Other members of the group, formed in late 2021, are Community Councilors Thelma Mackenzie (Thurso) and David Craig (Caithness West) and Highland Councilors Ron Gunn, Struan Mackie and Matthew Reiss.
They are looking for various traffic calming measures on the road to Forss which is used by motorists traveling to and from Dounreay and Vulcan and is part of the North Coast 500. They want double white lines, a speed limit reduced through the village, better signage, repair of roads and improvement of intersections.
A number of fatal and serious accidents have occurred in the area and a petition was started by residents in 2013.
While the group are still waiting for the report to materialize, Councilor Gunn – who recently raised the issue in Inverness – has been told that "the report and costs should be sent to Dounreay".
Mr Gregory said: "I find this completely inexplicable. The situation in Forss is of great concern to locals.
"We took urgent action, Dounreay was overwhelmingly supportive, and all Highland Council had to do was produce a report and send it to us.
"We now understand that due to the delay, we have entered a new financial year for Dounreay and will need to submit a formal request for any current year contributory funding.
"If the Highland Council doesn't get on board, we will have no choice but to file a formal complaint."
Councilor Gunn said: 'I completely understand why the campaign group is so frustrated. It is a matter of safety for residents and road users.
"What's on offer isn't complicated, and I don't understand why it's taking so long. The sooner something happens, the safer the road will be and the likelihood of accidents will be reduced."
Councilor Reiss said: "Recent serious and fatal accidents in the Far North underscore for me the urgency of the situation. Improving safety on Forss Sound is part of the job.
"I suspect the harsh reality is that the council's budget for roads, in terms of capital, revenue and staff, is completely inadequate. Our own official figures confirm that to be the uncomfortable reality.
"I recently met with the Managing Director, in person, and raised my concerns with him. Prior to this, the CRR and I raised these challenges with our MSP.
"There is urgency here and in this case, when Dounreay has indicated that potential funding may be available, the board must prioritize this work."
In April, the North Safety Camera Unit announced the deployment of a speed camera van to Forss in response to local concerns. The speed limit there is 60 mph.
Highland Council has been asked to comment.
---
Do you want to react to this article ? If yes, click here to submit your thoughts and they may be published in print.
---